Day 1:
Drive from Delhi – Manali. Overnight at Hotel.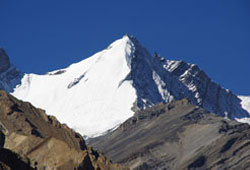 Day 2:
Visit some interesting place in Manali. Such Tibetan Monastery explore the market overnight at Manali.
Day 3:
Manali to Kilar by car.
Day 4:
To gulabgard / Atholi by car.
Day 5:
Gulabgard / Atholi to Kunal bridge (zampa) 6-7 hrs walk.
Day 6:
Kunal bridge to Marchel 6hrs.
Day 7:
Marchel to zardung gup 6-7 hrs.
Day 8:
Zardung gup to Base OmasiLa 6hrs.
Day 9:
Omasi La to Tsogpochey or gawara, 5-6 hrs.
Day 10:
Gawara to Atting. To Padum by car enrouts visit zongkhul and sani Gompa. 1 hr drive to Padum camp /hotel.
Day 11:
Padum to Zangla by car visiting stongDay gompa.
Day 12:
Zangla to Charchar La base.
Day 13:
Charchar la base to Chupchak over charchar la.
Day 14:
Chupchak to between tilat and kharnak sumdo.crossing several time river.
Day 15:
One Day reserve in case of high level of water.
Day 16:
Kharnak sumdo to Rubrang La base.
Day 17:
Rubrang La base to Thachungtse over Zalung Karpo La.
Day 18:
Thachungtse to Kangyatse base.
Day 19:
Climbing kangyatse back to camp.
Day 20:
Reserve Day for peak climbing.
Day 21:
Kangyatse to Chukurmo.over kongmaro pass.
Day 22:
Chuhurmao to Shang Sumdo and Hemis. Drive back to Leh end of the trek.
Day 23:
Explore the Leh market in the afternoon and go for sightseeing.
Day 24:
Departure to Airport.
TOUR ENDS